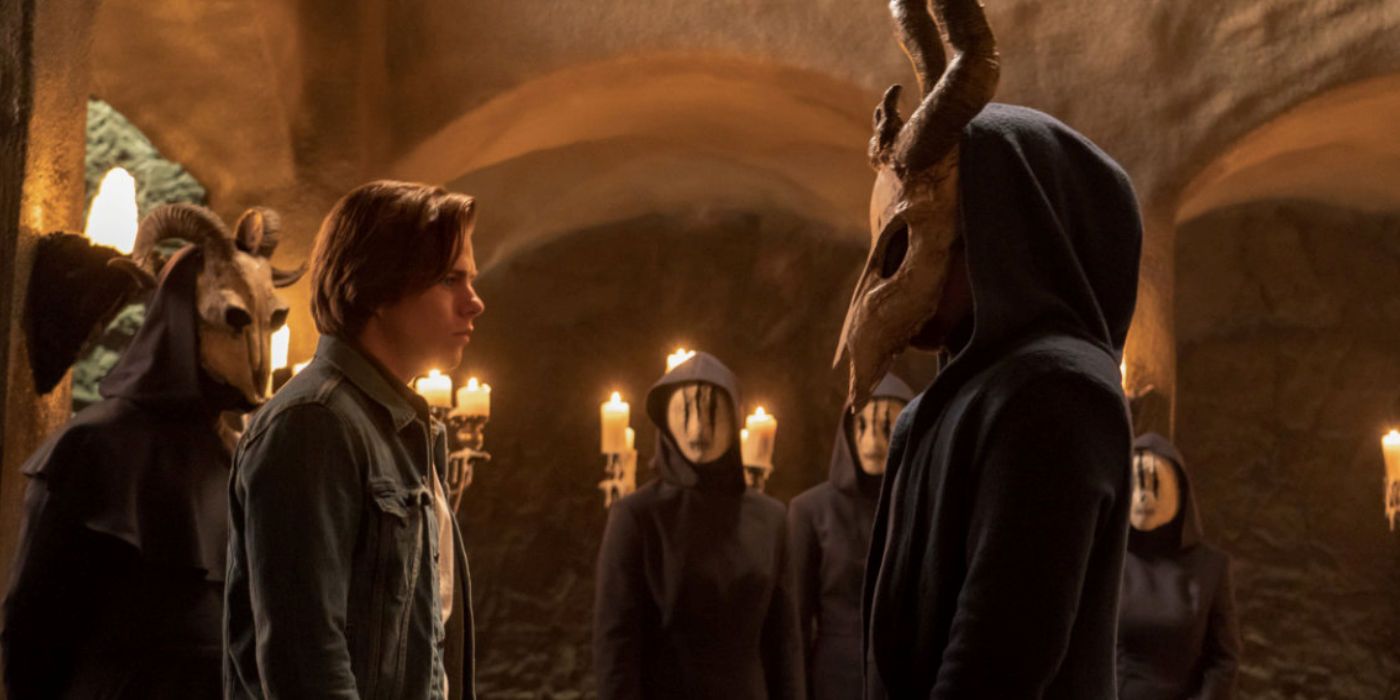 After two seasons, The Order has been canceled by Netflix, which makes it the latest show to get canned by the streaming service. The show premiered in March 2019 with a ten-episode first season that combined elements of drama, horror, and the supernatural. College student Jack Morton joined a secret society at Belgrave University, where he learned magic and discovered that there was more going on than what meets the eye. A second ten-episode season was released in June 2020.
However, The Order season 3 is not happening. According to Variety, Netflix officially put the series to rest on Friday. Series creator and writer Dennis Heaton was one of the many people who took to social media after the news became official, tweeting about it being one of the "best experiences" of his career and thanking all of the fans who chose to watch the show.
In addition to tweeting about the cancellation, Heaton also hinted at what was to come if the show was renewed for a third season. He mentioned that Alyssa would've likely been raised from the dead by Jack after her shocking second season death, although not without significant consequences. In fact, dangerous zombies promised to be a potential theme of the series moving forward.
Instead, there will be no more of the show. There are other series worth watching that are similar to The Order, but recapturing the same magical chemistry and drama of the original will be difficult. The Order may have had some horrible characters, but now they will never get a chance to be redeemed.
Read more: screenrant.com